Underage Drinking Not A Minor Problem Campaign
Funded by the Office of Juvenile Justice and Delinquency Prevention (OJJDP) and NYS OASAS, this campaign is a collaboration of the SAFE Glen Cove Coalition and the Glen Cove Police Department to spread awareness about the dangers of underage drinking.
Underage drinking is a problem that touches the lives of many people. Parents, educators, law enforcement, members of the community and youth are all affected by underage drinking.
Nearly four out of five high school students have consumed alcohol by their senior year. Car crashes, unplanned pregnancies, violence, alcohol dependency, and serious health issues are just a few of the consequences of underage drinking.
The negative consequences of underage drinking are wide spread.  According to the 2010 Bach-Harrison Prevention Needs Assessment, underage alcohol use is a serious problem in Glen Cove. A research tool designed to measure the risks faced by youth and teens in our community, this survey was administered to students grades 6, 8,10 & 12. The results revealed that the rates reported for using alcohol are above national norms, with 25% of students reporting taking part in binge drinking.
Students reported a lower perception of risk for alcohol use along with a perception that "everyone is doing it," which may lead to internal pressure to be like "everyone else." Most high school Seniors report that it is very easy for them to obtain alcohol and drinking and driving rates are as high as 20% among this grade level.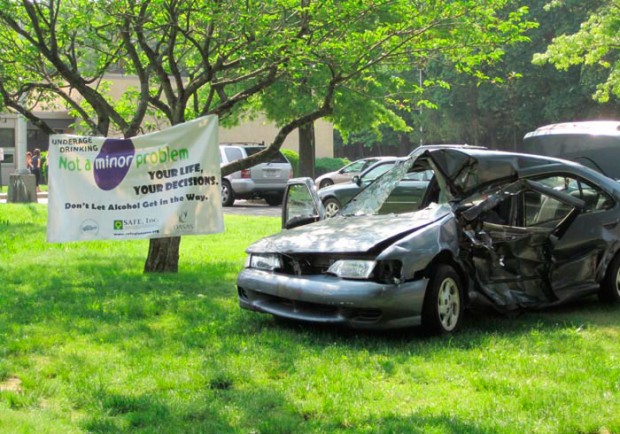 Underage alcohol use causes problems for youth at home, school work and with the law. But you can help. Research shows that youth are receptive to clear, consistent no-use messages from the people and organizations that touch their lives.
Social Host Hotline
Serving alcohol to teems under the age of 21 is against the law. Do you have any questions about Social Host Law? Do you know someone who is serving alcohol to teens?
Call the Social Host Hotline: 516-320-7944